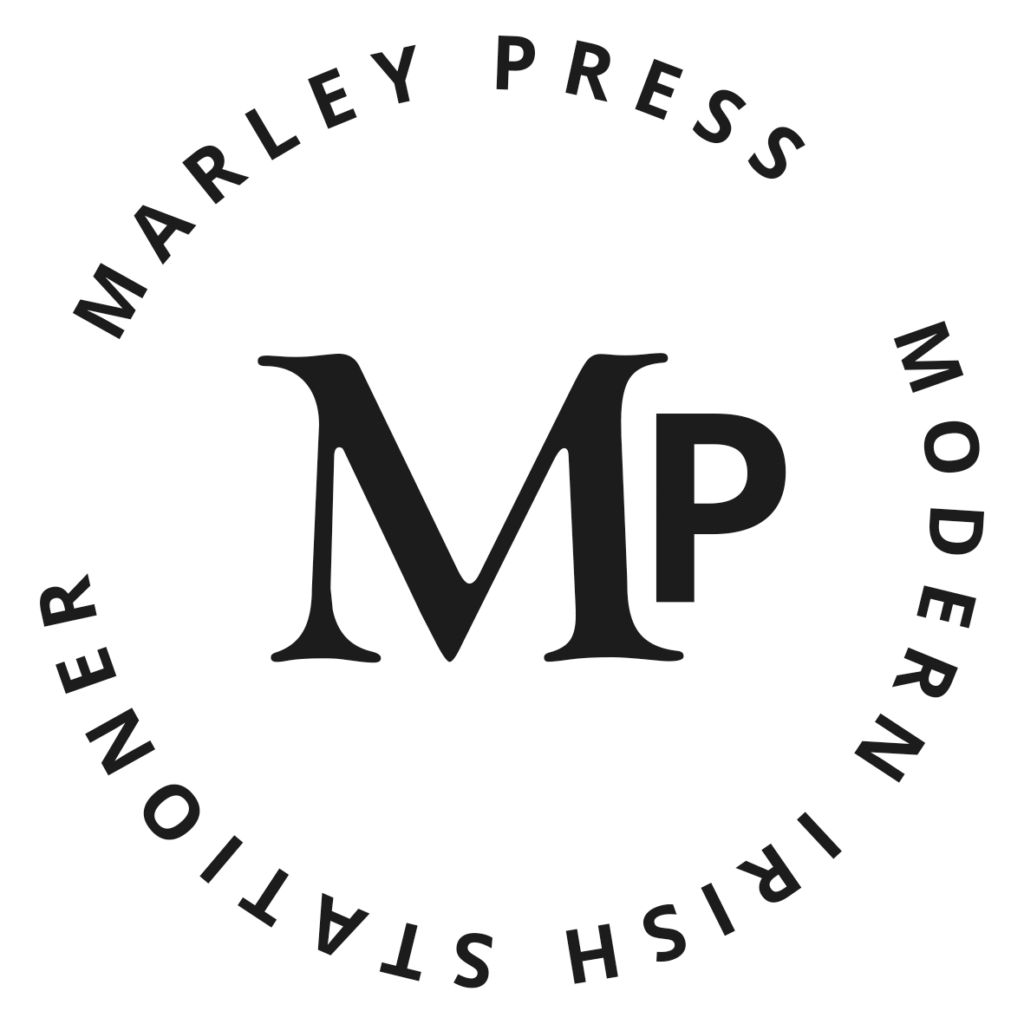 MARLEY PRESS
Wild about print
Marley Press is a modern analogue print studio, specialising in traditional letterpress and hot foil print methods. The studio was born out of my love for simple honest design, beautifully crafted paper and the art of hand-printing.
The Founder: Maggie Marley
A graduate of graphic and textile design from Edinburgh College of Art, Maggie has been working as a designer and printmaker for over 20 years gaining a name in the business for her attention to detail, knowledge, expertise and creative flair. She has worked with brands, producers, designers, couples and businesses in Ireland and beyond, working hard to surprise and delight clients, paying attention to the fine detail that will make their stationery stand out.
A native of Donegal, it was a childhood of crafting on her Granny Mamie's farm that inspired her love of making and printmaking. Granny taught me to bake, to forage, to knit and to dye fabrics with natural plant dyes. It was a simple life, very much self-sustainable where people respected the land and the animals they kept.
"I think there's still that element of my childhood that fuels me; nostalgia draws me to the past for my design inspiration and I surround myself with cherished vintage objects, books and furniture. I have a deep rooted respect and curiosity for the craftsmanship of handmade objects and an admiration for minimal design, less is more."
Letterpress & Hotfoil Printing
When I returned from Scotland to Donegal I made a small investment and bought my first 1950's Adana tabletop press in 2012 and my bespoke stationery business was born. After a few years, this pet project became my full-time job. To this day I still operate three vintage 'small but mighty' hand presses in my garden studio, two Adana letterpress machines and a  hot foil press.
Claim Now!
Is this your business?
Claiming listing is the best way to manage and protect your business.
Claim Now!