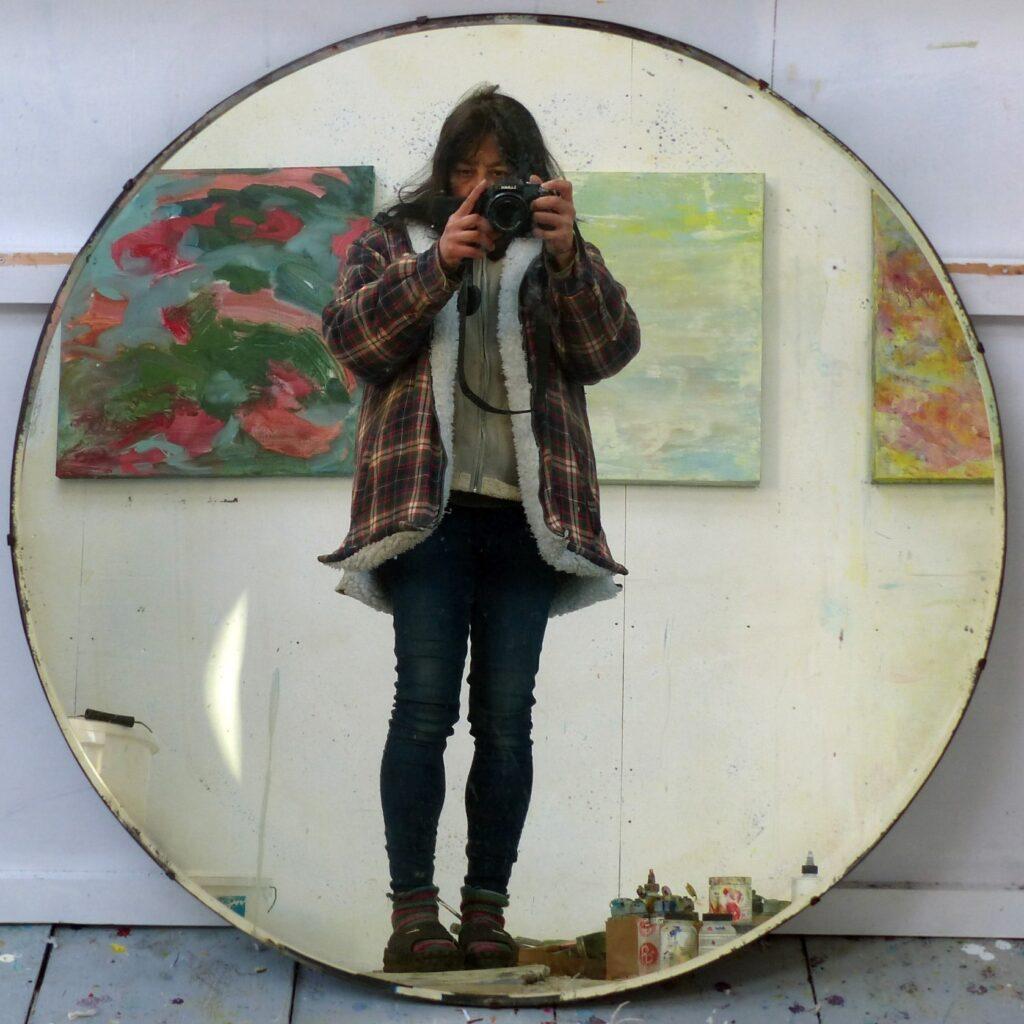 HEIDI NGUYEN
I am a professional artist based in County Donegal, Ireland.
My work certainly reflects some of the characteristics of this landscape.  Strong wind and rain ranging from "hardly a drizzle", according to my neighbour,  to wild raging downpours.  These fluctuations are like a pulse and following that rhythm, I paint "Meteorological Landscapes".  By incorporating buckets of water and working the paints till I don't know anymore what is the subject and what is the process I make my way to what I found beautiful and ethereal…
I am originally from France (via Vietnam and Switzerland from my parents) and trained in Traditional Art at Met de Penninghen Atelier (ESAG), Paris. I worked as a Graphic designer and Artistic Director for 10 years before changing my cap both geographically and career-wise to Ireland. I find it much easier to paint than to talk about it, so let the pictures speak for themselves and I hope you will enjoy discovering these paintings as much as I enjoyed creating them.
Claim Now!
Is this your business?
Claiming listing is the best way to manage and protect your business.
Claim Now!