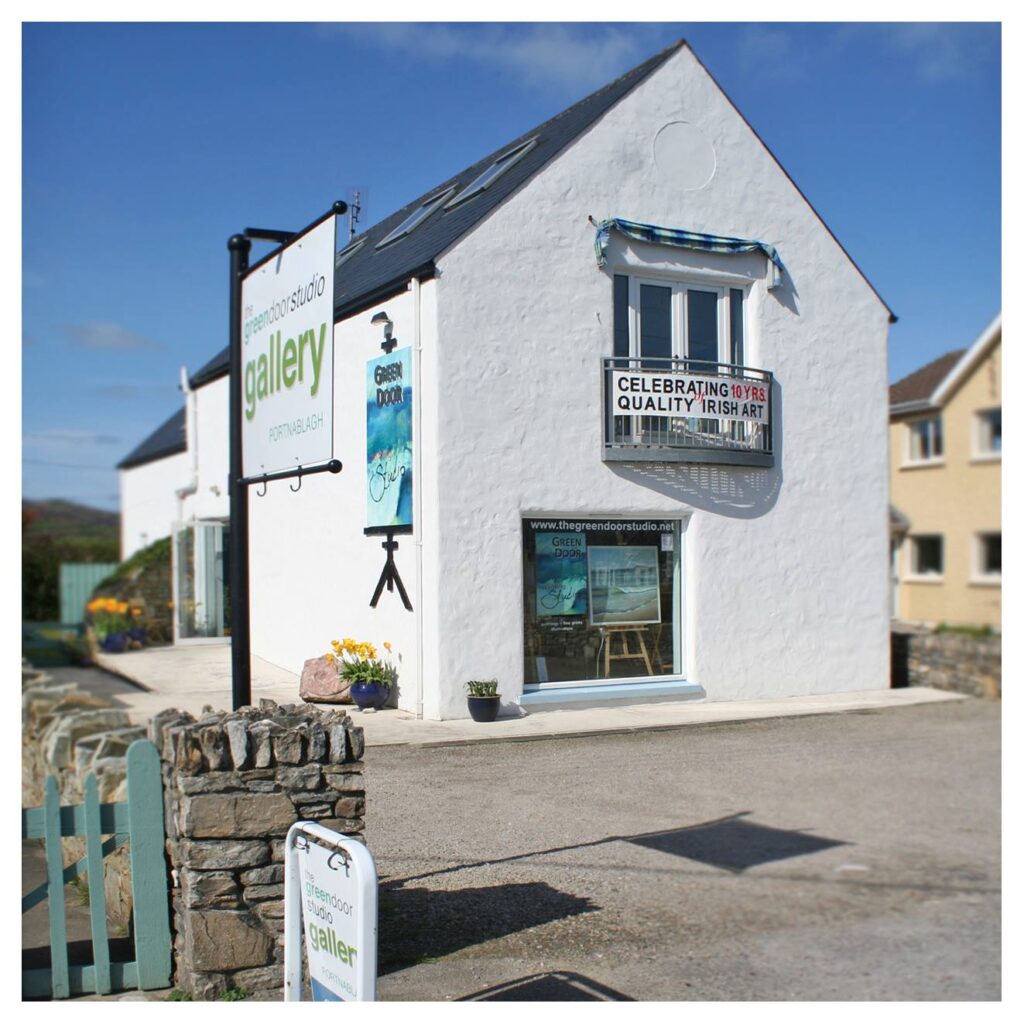 GREEN DOOR STUDIO
The four painters represented in the Green Door Studio are related in family and also in the sources of their inspiration, the coast of Donegal, but they differ widely in their personal response to the raw materials that prompt their work.
Kate studied painting at Belfast College of Art and sculpture at St Martins College in London where she graduated in fine Art. She taught art in St Cecilia's College, Derry and headed the art department from '91 - '96. Now a full-time painter, she has developed a very personal style of palette knife work to interpret the North West coast, capturing the essence of an idyllic moment in bold uncluttered images.
Kevin graduated from Belfast College of Art with a B. A Honours in fine Art and a diploma in Art Education. A full-time painter since 1990, he explores mood, time, action, space and textural qualities in his work. They are focused studies of the ocean and rocky coast of Donegal, which though largely abstract, resonate with the personal space of the viewer.
Adrienne graduated from the University of Ulster, York St, with a B.A Honours in Fine and Applied Arts. Primarily a painter she is also a printmaker in the disciplines of etching and screen printing. She studied illustration in Urbino, Italy and has won acclaim and commissions for her contemporary work. Her works are intuitive and spiritual evocations of the dramatic moods of the Donegal coast. In 2002 she received a U.T.V Young Artist of the year award. The Green Door also represents the work and portraits of well known North West based Artist Gary Bonner.
Claim Now!
Is this your business?
Claiming listing is the best way to manage and protect your business.
Claim Now!