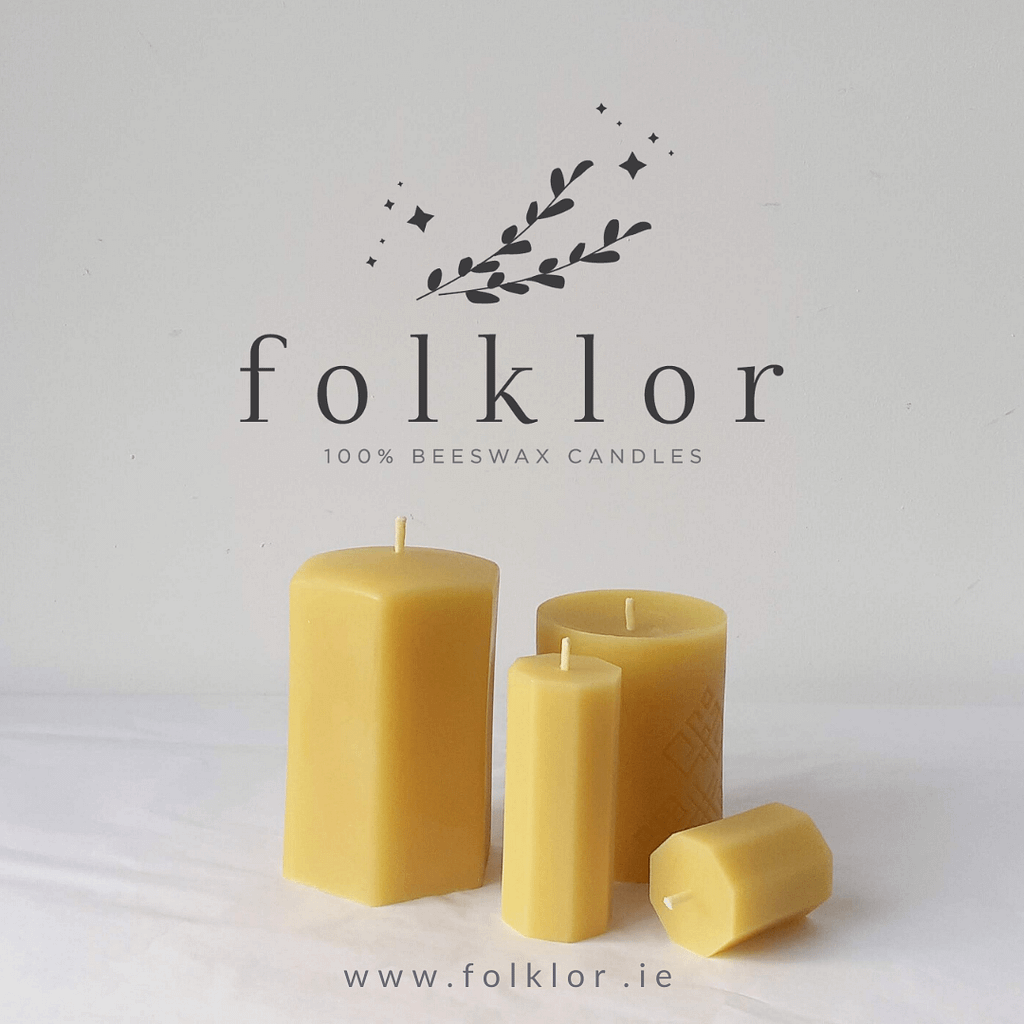 Folklor Candles
Folklor candles are made from 100% beeswax sourced directly from trusted beekeepers. Beeswax burns cleaner, brighter and longer than any other wax, leaving behind an uplifting natural honey scent and a warm sun-like glow.
We make our candles by hand in Donegal, forever inspired by its traditions, folklore and landscapes.
Our candles are available to purchase from our online store, as well as the following local retailers: The Blue Goat, McAuliffe's Craft Store, Harbour Road, Muck'n'Muffins and The Donegal Natural Soap Company.