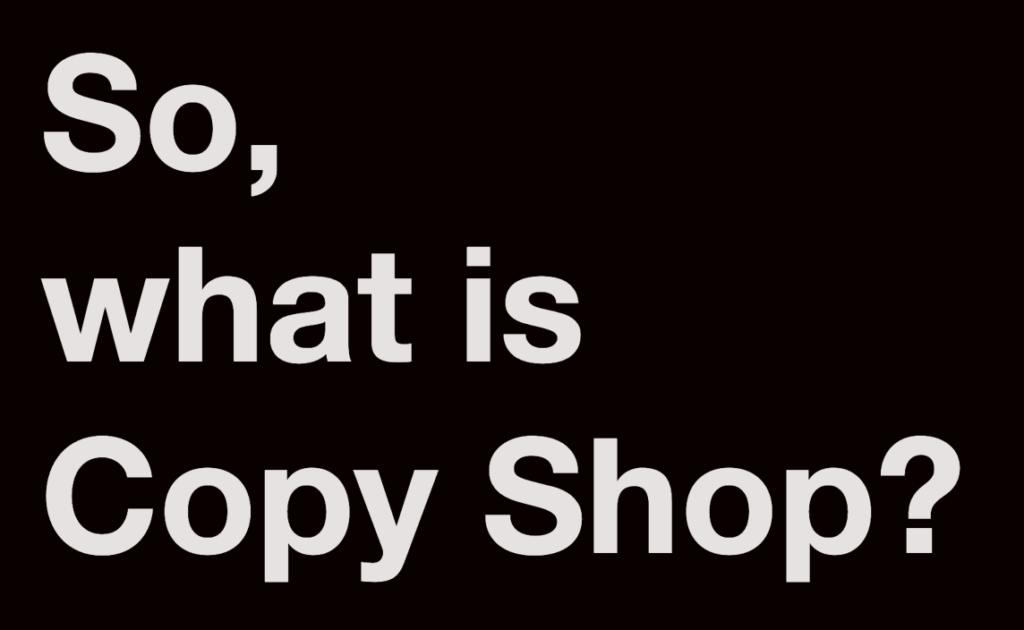 COPY SHOP
Copy Shop is a writing service for businesses big and small. Working with words, I have helped to tell stories and build identities for brands, cultural events, charities, products, and services.
From creating names and taglines to writing web copy, micro copy, brochures, tone of voice, editing, and proofreading, it's my job to make words work for you.
Need a hand or a dig out? Let's talk.
Claim Now!
Is this your business?
Claiming listing is the best way to manage and protect your business.
Claim Now!