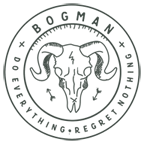 BOGBEAN DESIGNS
Beautiful hand knitted clothing made in County Donegal Ireland. Gorgeous, stylish, soft and warm. We're wrapping you with all our Irish love and warmth.
Bogbean is an extremely pretty plant that thrives in the moist blanket bogs, raised bogs and fens in the North of Ireland. it loves having its feet wet and strives to reach the sunlight. This brand of textured knitwear has been inspired by the wet conditions in the boglands here in County Donegal. Wool from local sheep spun in local mills creates an exceptional artisan garment which like its namesake looks for the sunlight in everyday life.
Claim Now!
Is this your business?
Claiming listing is the best way to manage and protect your business.
Claim Now!
Contact Information
Glassaghbeg, Cloghan, Co. Donegal, Ireland