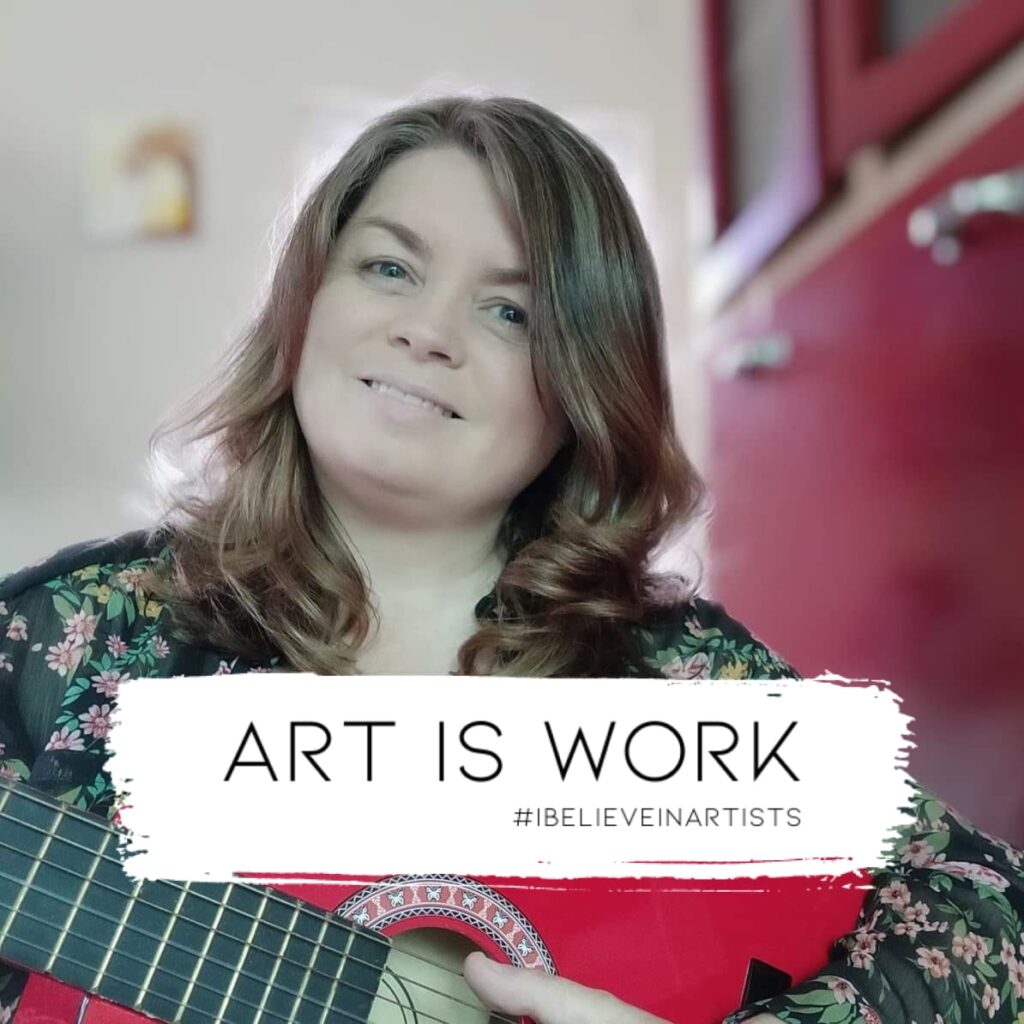 BERNIE DOHERTY
I'd love to tell you a bit about myself, and share some of my music with you!
I've lived in various places, but home is in the wild and beautiful Inishowen Peninsula in Donegal. I've always played music and written songs, I play a few instruments and continue to try to learn more! I've had lots of help along the way, from family, music teachers and great musicians that light the way for all of us walking in their footsteps, or learning from their vast talents and their willingness to take a leap out in to the world.
I started working with children in a community music setting 10 years ago ' first with early yrs classes and later with older children for group guitar and group singing.  We do everything from performing, writing, recording and playing guitar & ukulele.  I also partner with groups all over Donegal/Derry & beyond ' some of my partners have included The Playhouse Theatre, Derry, Carnegie Hall, ETB (Educational & Training Board), Inishowen Development Partnership, Creative Ireland, Donegal County Council & Library, Cruinniú na n'g, as well as family centres, schools and specialist groups. I work with every age group ' from babies to teens and right through the generations through our massive choir of ages.
I sing alone, sometimes I sing with friends & family, and sometimes with a very large ensemble of Donegal women of every imaginable musical talent, known as The Wild Atlantic Women.  I've sung at festivals, ceremonies & events, and even managed to write a musical play along the way! I basically write, sing, play and plan music wherever there is none.  Very few places are safe from me!!
he Music Box music school, the wonderful Carnegie Hall collaboration ' The Lullaby Project, the story of our amazing Inishowen Choir of Ages, and of course some of my own songs too.  All  of these are stories still being written, and growing and changing all the time…..
So, get in touch if you'd like to chat about anything at all!
Claim Now!
Is this your business?
Claiming listing is the best way to manage and protect your business.
Claim Now!
Contact Information
Castle Ave, Ardaravan, Buncrana, Co. Donegal, Ireland