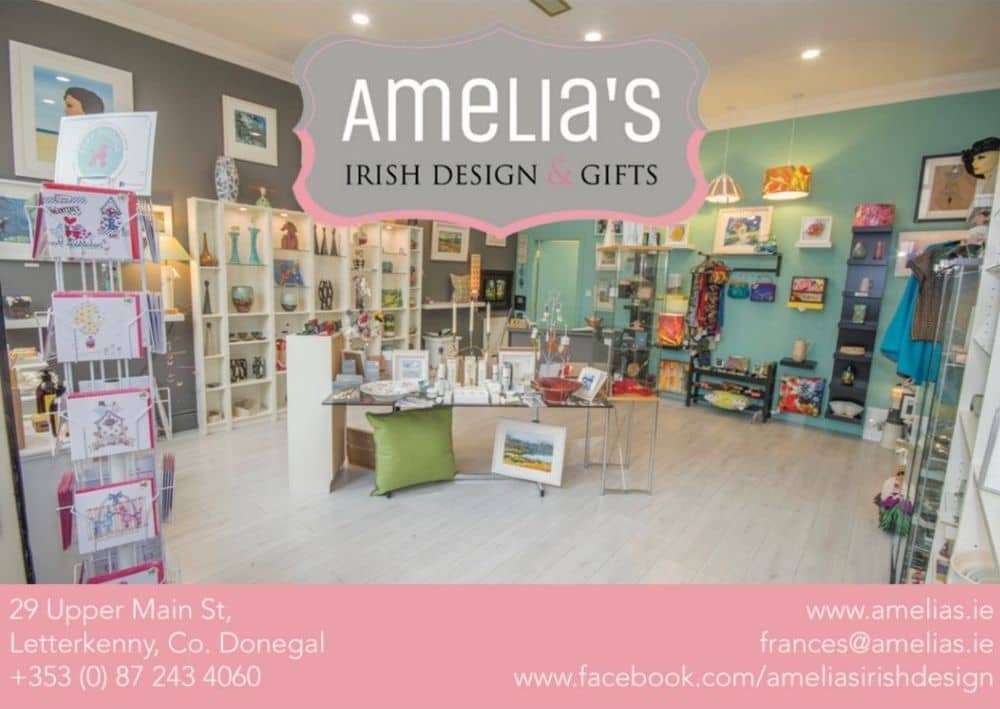 Amelia's, Irish Design & Gifts
Amelia's, Irish Design & Gifts was opened 5 years ago after growing from a small area in Mourne Antiques 10 years ago!
This small shop shows off the talents of local arts and crafts people and many makers from the around the country who create wonderful quality pieces.
Anything from original works of art, ceramics, sculpture, pictures and jewellery.
Amelia's proudly sell only pieces of work from Ireland and provides a space in the centre of Letterkenny for the purchase of unique Irish gifts.